"Seeking Connection" proposes a system of design for often visually neglected classical music. It links a classical piece with its concurring art period as an indicator of the genre. It connects Renaissance music compositions with Renaissance paintings and poetry, Baroque with the Baroque art period and continues likewise with the Classical and Romantic eras.
As modern music turns away from the physical album to the digital platform, the visual and tangible aspects of music is endangered. "Seeking Connection" visualises the past by reframing the historical and offering it a place in the future through visual communication for music.
From looking into the past we realise our existence in the present – a time where what we perceive as reality was once the distant future. Significant paintings can now be observed on our computer screens where we can zoom in on every brush-stroke and craquelure until the paint turns into pixels. Similarly, both modern and historical music now coexist digitally on streaming platforms.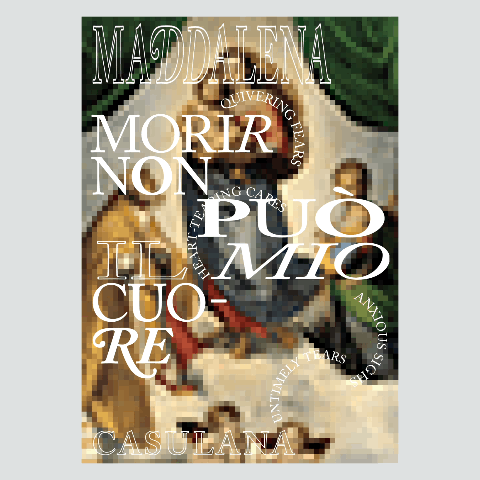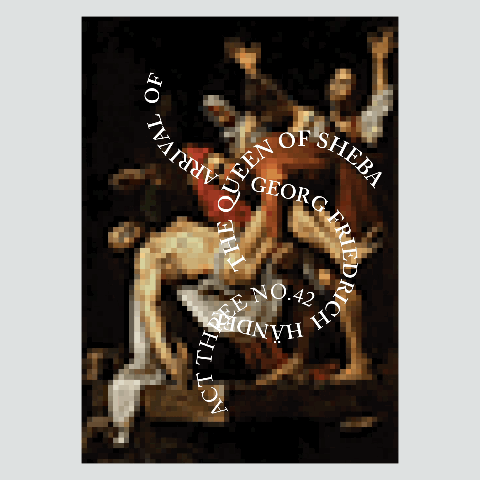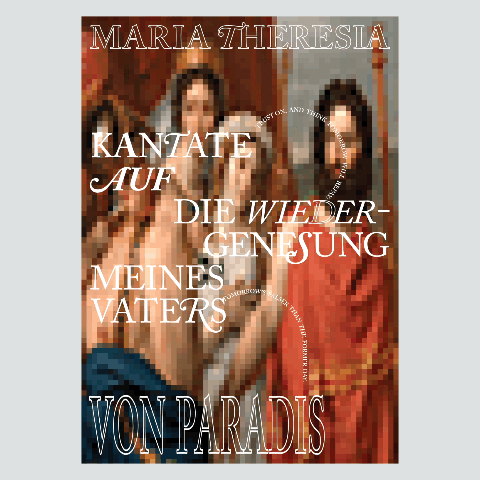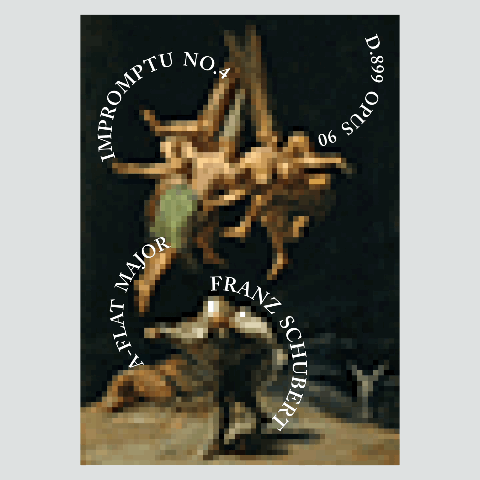 Poster Size: A0
The physical artwork is made up of big squares and the viewer is
only able to perceive the pixelized painting at a great distance.
Hey!
Write me a message! If only just to let me know that you were here. You'll still make my day.